As you guys know, we are on twitter and we follow a wildlife photographer Richard Bowler from North Wales. He has captured some amazing pictures and today, we struck with one beautiful picture of Pink Nosed Hedgehog in one of his tweets. He was lucky enough to capture this beautiful snap at the right moment. Perfect light conditions and perfect composition!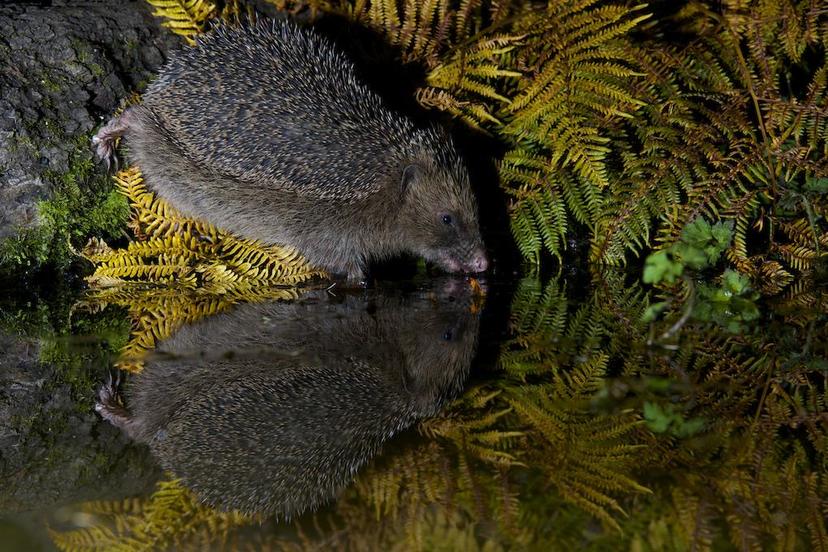 The interesting part is, after seeing this picture, hedgehog came onto our radar and we decided to post how cute and spiky this little dude is.
​Hedgehogs are small mammals having spines all over there body as a natural defense mechanism. Usually found in European and Asian countries in common, these spiny mammals are living almost over 15 million years. Hedgehogs are nocturnal and are omnivorous. They eat everything from small insects, eggs of small birds, mushrooms, roots, berries and more.
The Afghan Hedgehog usually hibernates by eating berries primarily.
Here are few snaps found on the internet. Yes, we know, they are damn cute.
Though this little dude looks all spiny and equipped with thorns, they are not related to porcupines in any way. Around 17 species are found and they are somewhat at peace with humans. As per Wikipedia, the hedgehog is known to get stuck in trash cans and tubes. As the spines are facing outwards, it becomes easy for them to get in. But on the other hand, it gets difficult or merely impossible for them to get out and they usually get stuck for hours before rescued by humans. And the human connection grows stronger when they keep Hedgehogs as their pets. But having them pets is also considered illegal in some countries.
Check this video of Harley and Loki!
We found an interesting website which goes by the name Hedgehog Central. Do visit that site for extensive info on these small mammals.
And whats the use of social networking sites if you have a dedicated Instagram and Twitter page for Hedgehog love!
Check Marutaro Hedgehog's Twitter and Instagram page!
Image inputs from Wikipedia and Pixabay. Please click on the images for respective copyright attribution.